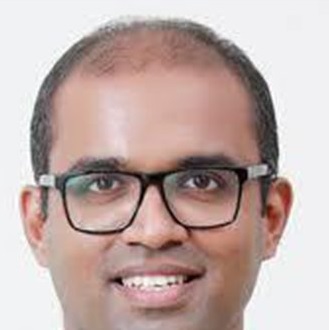 Dr Manu Melwin Joy
Dr Manu Melwin Joy is Assistant Professor at School of Management Studies, CUSAT and an expert in gamification.
Growth hacking is about employing innovative and cost-effective strategies to gain and retain customers for a product or service. One of the widely accepted ways that growth hackers adopt is gamification to motivate users to take certain actions or behaviors. Dropbox is a famous cloud-based file storage and collaboration platform that allows users to store files and documents in the cloud, making them accessible from anywhere with an internet connection. In this article, let's explore how Dropbox growth hacked with the help of gamification techniques to grow their business. 

Onboarding 
Dropbox users start being rewarded for engagement from the moment users sign up for If users want to be a member of their free service, they can register quickly, and get 2 GB of data storage.  In the onboarding phase where it's crucial to have users engage with platforms, they are rewarded with extra storage capacity if they link their Dropbox account to social media like Facebook. Then, users share information about Dropbox on their social media for extra storage, successfully allowing Dropbox to reach out to new customers from their current customer base.  Users are very much motivated to be a part of the Dropbox's gamified onboarding process because it rewards them in each step that they take. 
Referral Program
What makes Dropbox amazingly exciting is how they encourage users to do the marketing work for them by thinking in terms of their own self-interest. This is how their gamification kicks in: Users receive extra data storage if they do specific activities such as invite their friends to use Dropbox, watch Dropbox's how-to video online or download and install the Dropbox application onto another device such as their computer or smartphone. To motivate users to invite their friends and contacts to join Dropbox, they created a referral program that incentivized both the referrer and the referred with additional space. For every fruitful referral, both parties would get 500 MB of extra space, up to a maximum of 16 GB. 
The message to the user is simple and straight forward: the more they do, the more data storage they get for FREE. Users get hooked to the process if they want to get more free data storage — but Dropbox is not stupid. They assign just the right amount of extra storage during the gamification process to please the users who use the freemium service. These users want to avail the service for free and are glad to become evangelists of Dropbox to their friends. Dropbox categorize the data storage usage in just the right additions. They attract in the medium to heavy users who need more data than what is allocated for free. Dropbox make the users to energize everyone else into their vortex through instantaneous gamification.

Dropbox Space Race

The Dropbox Space Race was a promotional campaign run by Dropbox aimed at increasing the storage space for users on their platform. It was primarily targeted at college and university students.  Just by signing up, Students will get 3 GB free space for two years. Each level their school attains means more free space. That means the more classmates and friends they refer to Dropbox, the more space every Space Racer at their school gets, up to 25 GB for two years! To make the competitions hotter among universities, they added leaderboards so students can see how your school stacks up against your fiercest competition. They created country-specific leaderboards, so users can view top schools by geography.
Dropbox Badges

Dropbox reward users with badges which give users easy access to some of the best Dropbox features. It allows users to collaborate on Microsoft Office files (Word, Excel, and PowerPoint) stored in Dropbox. When someone shared a Microsoft Office file from their Dropbox with user, they could open it in a web preview and see who else was viewing the file at the same time. Users could also see if they were editing it, and they could leave comments or chat with them in real-time. If a user saves a new version of a file while they are working on it, the badge will help them instantly update to their version. Also, users can click and drag the badge anywhere along the border of their files.
 It uses badge colours to make it easy for users to understand.  A blue badge on a file or folder means it is currently being edited by someone else. This helps prevent conflicts when multiple people are working on the same file simultaneously. A green badge indicates that a file or folder is synced and up to date. A green checkmark inside a badge indicates that a file or folder is synced and up to date. A yellow badge means there's a sync issue with that file or folder. A red badge typically means there's a problem with syncing the file or folder. A grey badge is used to indicate that a file is being ignored by Dropbox. 

Drop Box Guru

Dropbox introduced a 7 steps checklist to stimulate referral marketing. The steps are as easy as inviting friends or linking Dropbox to Facebook. For each finished step, users get free additional storage space and once all steps are done, users gain the social status of Dropbox Guru. Building a status in a gamified experience generates competition among users and a craving to climb up the ladder. Integrating elements like leaderboards, levels or badges are phenomenal for instilling competition among users and encourage their progress on the platform.
These gamification elements were designed to make using Dropbox more enjoyable, encourage user referrals, and promote engagement with the platform. Start thinking like Dropbox — let your users bring your new customers through gamification. This simple and generous incentive helped Dropbox grow from 100,000 to 4 million users in 15 months, which is a whopping 3900% growth, without spending much on advertising. 
Image Source: Image by fernando zhiminaicela from Pixabay