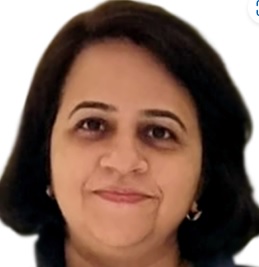 Tithi Bhatnagar
Associate Professor and Deputy Director, Centre for Leadership and Change (CLC)
Ph.D. (IIT, Bombay), Certified Positive Psychology Coach (USA), M.A., Psychology (M.L.S. University, Udaipur).
Dr. Tithi Bhatnagar is currently working as Associate Professor and Deputy Director, Centre for Leadership and Change (CLC). She is responsible for Professional and Teachers Training Programs conducted at the Jindal Institute of Behavioural Sciences, O.P. Jindal Global University, and is the Executive Director of the Centre for Leadership and Change. She is also a member of the JIBS Ph.D. Committee.
Parenting in digital age refers to a process of raising and educating children in a world where technology and internet are all pervasive. So parents have to not only address the traditional concerns of parenting but the new concerns that come up due to extensive use of digital technology. Parents must help their children on how to safely and responsibly use this technology because it is important that they navigate the many risks and potential pitfalls of being online.There are potential danger...